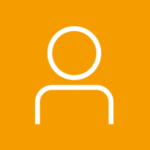 #1
Register as
user
Get access to the WAVES
platform.
#2
Register your company
Test the analysis functions
free of charge.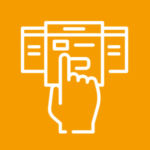 #3
Choose your
usage model
Choose between Basic or Professional usage.
1 system – 2 flexible solutions
The Sustainability Management Platform (SMP) is perfectly tailored to your needs and can be used flexibly.
Choose between Basic use for manual data upload and fully automated Professional use with the integrated interface to your transport management system

Get meaningful statements about your vehicles, tours, and shipments

Manually load your individual data into WAVES SMP using ready-made Excel templates.

Suitable for CO2 footprint calculation during quotation preparation

0,99 Euro per calculation of a shipment
Plus 4,95 Euro per Excel upload

Get the full scope of detailed evaluations about your vehicles, tours, and shipments

Connect your internal system automatically via defined interfaces to the WAVES SMP

One time implementation
Full transparency & control
Time and cost savings

Pay per use
Book more – pay less thanks to the best price calculator