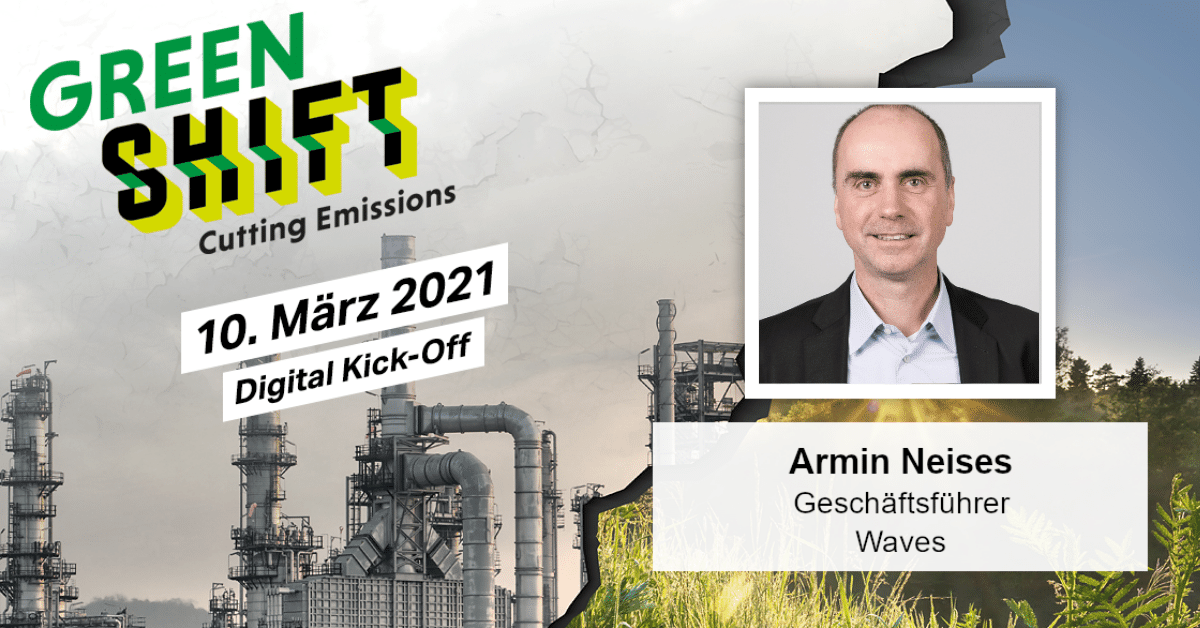 WAVES is pleased to announce that its CEO Armin Neises has been confirmed as speaker at this year's GREEN SHIFT FAIR which, due to Covid19, kicks off digitally on March 10th.
The GREEN SHIFT FAIR successfully brings together pioneers for a carbon-free future. Its aim is to help enable and create solutions for a more environmentally conscious and climate-neutral production. It offers a platform for networking, knowledge transfer, best practice  sharing, as well as approaches to cost-efficient projects and impactful communication campaigns.
CEO Armin Neises will present WAVES's revolutionary B2B Sustainability Management Platform (SMP) for companies, products and shipments which reliably calculates CO2-emissions in real time. The presentation will be followed by a Q&A session with Mr. Neises.