Our Skills
Sustainability & Digitalization
We at WAVES have combined sustainability and digitalization to create an innovative, cross-sector solution. With the world's first Sustainability Management Platform, we ensure transparency on a whole new level: Track your carbon footprint in real-time based on real data. Our innovative, yet easy-to-use IT solution provides our customers with centralized, forward-looking sustainability management and a valuable overview of sustainability throughout their supply chain. Expertise
Our expertise benefits you: As sustainability experts, we understand scientific calculations, the relevant standards and legislation, as well as the latest market requirements and industry trends. Innovation
We think more than just a step ahead: Linking your data up with our IT platform enables automated processing of your actual data in real time. This means less internal work for you, and reliable results available for you to put into action. Security
In safe hands: Our solution offers data security for your business and personal data, and it also complies with the relevant standards. We consistently focus on the absolutely necessary data. The data that we store is located on secure servers within the EU.
Our Goal
Enable Sustainability for All
We want to make waves – with the world's first central IT platform for business sustainability
management! We have named this unique solution our Sustainability Management Platform (SMP).
Our goal is to make sustainability visible for all industry stakeholders large or small, in every sector, from
raw material to finished product. We can do this from various perspectives:
Vertical
The company as a whole, its sites, and its suppliers.
Horizontal
At the product level along the entire supply chain.
Our Sustainability Management Platform identifies the carbon footprints of shipments, products, and companies from any sector. By making sustainability visible to everyone, we make a positive impact on society, the environment, and the economy – because sustainability is THE key topic of our time and will remain so in the future. We provide real data and transparent analyses to pave the way for a more sustainable economy.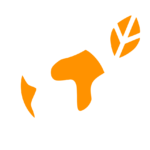 Environment
Gain an overview of the environmental aspects of your company and products, beginning with their carbon footprint.
Economy
Make consistently sustainable decisions and take environmental and social criteria into account, always from a financial perspective. Society
Gain transparency regarding the social aspects, both at your own company and within your supply chain.
Our Team
Sustainability & Software Experts
Our team stands for innovation and expertise in sustainability and IT. Our employees have many years of experience and focus on merging sustainability with digitalization. We combine scientific fundamentals, current legislation, and international standards with the latest technologies and future IT trends. As a software provider, we are particularly proud of our capacity to innovate and the passion with which our development team advances our Sustainability Management Platform every single day.
We are looking for creative minds! Are you inspired by sustainability and digitalization? Do you want to become a part of an innovative, visionary company? If so, please apply to our IT or Life-Cycle Assessment departments and join our team. The opportunity for active involvement and personal development awaits!
WANT TO FIND OUT MORE?
Get an overview of the solutions that we offer. With our pioneering Sustainability Management Platform, we can calculate sustainability footprints in real time for any industry.